RAM Software Download RAM COMMANDER FRACAS FTA LCC RELIABILITY PREDICTION
Here you can find the links to our partner's website to download a free demo or a full version  of a multitude of software products. ALD's Reliability Software Download Center has various downloadable offerings to meet your needs.
Whether you wish to evaluate a product from our free demo downloads section, or get a recent product update, our Download center has it.
If you have just purchased  ISD software or would like to upgrade your software version, please choose the "Full version" option. You will need an authorization code. Contact us for the authorization code.
There is no need for authorization code when downloading a DEMO of ISD's various software solutions.
---
RAM Commander Software Download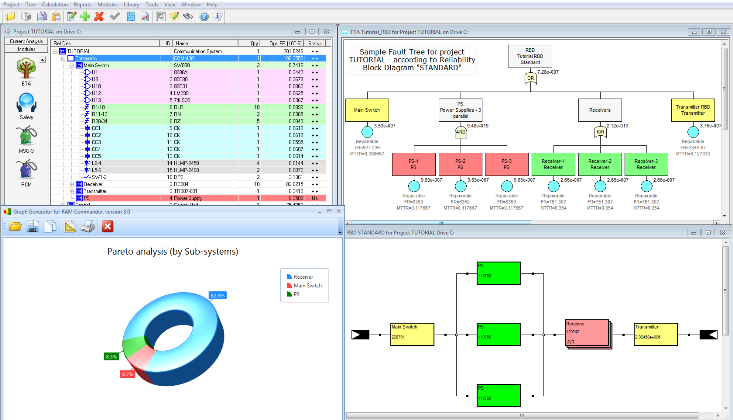 Comprehensive software tool for Reliability and Maintainability Prediction, Reliability Analysis, Spares Optimization, FMEA/FMECA, Testability, Fault Tree Analysis, MSG-3, Event Tree Analysis and Safety (SAE ARP 4761, MIL-STD-882E). More about RAM Commander…
Presents all RAM Commander features.

 FULL VERSION
Full version of RAM Commander Requires Authorization Code. 
Other versions: Russian 8.4, old 8.4 , Chinese 8.4 SP1  

 STUDENT VERSION
Fully-featured, limited database size version for educational institutions and students. Requires Authorization Code.
---
D-LCC Download
Advanced tool for life cycle cost calculation, total ownership cost and sensitivity cost analysis.
A key tool for managers, decision-makers, engineers, ILS personnel,
and other staff involved in system acquisition, proposal writing, management, development, production and through-life support.
More about D-LCC ..

 FREE DEMO
Presents all D-LCC features.

 FULL VERSION
Full version of D-LCC 7.4.2.
Requires Authorization Code.
---
FavoWeb FRACAS
FavoWeb is ALD's third generation, web based and user configurable Failure Reporting, Analysis and Corrective Action System (FRACAS) that captures information about equipment or the processes throughout its life cycle, from design, production testing, and customers support. More aboutFavoWeb FRACAS…

 SCHEDULE LIVE DEMO
Demonstrate all of FavoWeb FRACAS functionalities and expertise.
---
Free MTBF Calculator
Free Reliability Prediction software tool for MTBF (or failure rate) calculation supporting 26 reliability prediction standards – MIL-HDBK-217,Siemens SN 29500, Telcordia, FIDES, IEC 62380, BELLCORE etc. More about Free MTBF Calculator …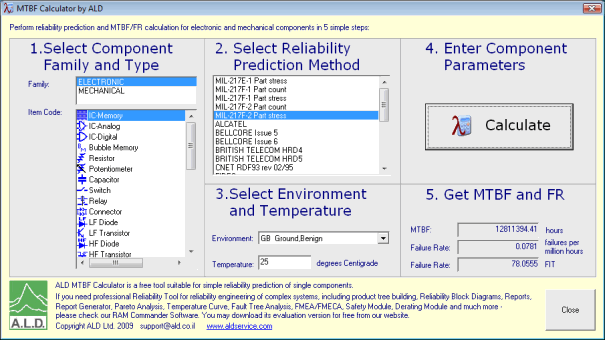 FULL VERSION
Freeware.
Free Fault Tree Analyzer
Free Web-based Fault Tree Analysis Software, available on a separate website free of charge. You may create, calculate and save unlimited number of fault trees. The tool supports major types of faul tree gates and events, Mission unavailability Q(t) and steady-state unavailability Q(mean) calculation and more.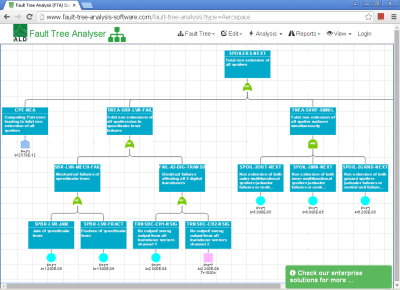 ONLINE SOFTWARE
Freeware, web-based.